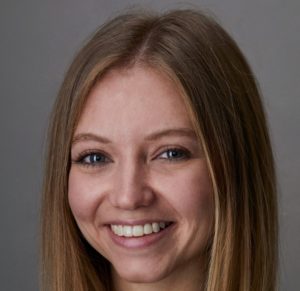 Hadley Ashford, On-Site/Virtual Events Volunteer
Project Specialist | PCORI
Hadley is a project management professional who has been working at nonprofits since graduating from UNC-Chapel Hill in 2018. Currently, she works in operations at a healthcare research funder. Hadley is originally from Raleigh, NC but now calls DC home. When she's not working, she loves to play recreational softball and attend concerts!
Fun Fact: Hadley can speak Spanish!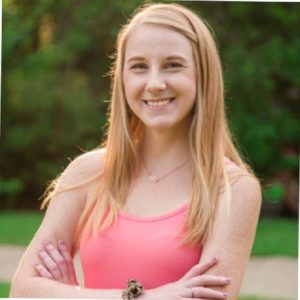 Katie Beaumont, Social Media Manager
Executive Assistant | Distilled Spirits Council of the US
Originally from Tallahassee, Florida, Katie graduated from Florida State University in 2017 with a bachelor's degree in International Affairs and Sociology and in 2018 with a master's degree in Applied American Politics and Policy. When she first moved to DC, she worked on Capitol Hill for 3 years before transitioning to the private sector. Katie is also a member of the Junior League of Washington, a mission-focused organization centered around promoting volunteerism, developing the potential of women, and improving the communities in which we live in. She enjoys reading, yoga, and trying new and popular restaurants in the DMV area.
Fun Fact: She's the oldest of 11.
Leah Kelly, Communications Committee Manager
Development Associate | Physicians Committee for Responsible Medicine
Hailing from Connecticut, Leah attended Pitzer College outside of Los Angeles and graduated with a BA in Sociology and International and Intercultural Studies in 2021. She then moved to D.C., where she works in development at a nonprofit that fights to end animal experimentation. Leah plays trumpet in the symphonic band of DC's Different Drummers and is a member of the Global Majority Caucus at Encompass, an animal rights nonprofit.
Fun Fact: She has a black belt in tae kwon do.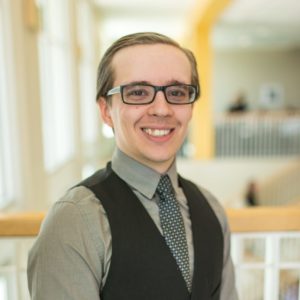 Billy Kennedy, Social Media Manager
Operations Associate | Spark Point Fundraising
Billy currently oversees YNPNdc's Instagram and Twitter profiles. Born and raised in Maryland, he holds a Bachelor of Arts in Government and Politics from the University of Maryland, College Park. Prior to arriving at his current position at Spark Point, Billy served as an AmeriCorps VISTA at Turning the Page. When he isn't optimizing Spark Point's processes, you can find him reading, painting, planning his next trip, or volunteering in his hometown of Greenbelt, MD.
Fun Fact: I spent three months in South Africa with the Peace Corps doing HIV/AIDS education.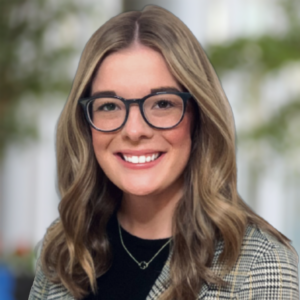 Marybeth N. Lilly, Membership Manager
Manager, Talent & Workforce Policy | Aerospace Industries Association
Marybeth N. Lilly is responsible for supporting the execution of industry positions, strategies, and programs on all matters related to building and supporting a dynamic, diverse future workforce for the aerospace and defense industry. Prior to her role at AIA, Marybeth spent the bulk of her professional career in the higher education industry, focusing on student organizational development, campus relationship management, and research and assessment. She is passionate about authentic leadership, career and workforce development, and diversity and inclusion, which she supports through both her professional career and various volunteer engagements, including district director roles with Kappa Alpha Theta Fraternity and as a Volunteer Advocate with Court Appointed Special Advocates (CASA) of DC.
Originally from the Greater Philadelphia area, Marybeth holds a B.A. in Applied Economics, with minors in Energy & Environmental Policy and Organization & Community Leadership, from the University of Delaware and an M.A. in Higher Education from Villanova University.
Fun Fact: My love of spin classes stops at stationary bikes; I never learned how to ride a bike!
Francis Noon, Membership Manager
Individual Giving Officer
Francis recently moved to D.C. from Philadelphia. Before that, he lived in Atlanta, where he obtained a MA in Heritage Preservation and a Graduate Certificate in Nonprofit Management from Georgia State University. He enjoys visiting historic sites and volunteering at museums.
Fun Fact: He has the U.S. presidents memorized.
Peter Tantisunthorn, Digital Marketing Manager
Marketing Consultant (Self employed)
Peter Tantisunthorn has been working in marketing and communications since 2005. DC-born, Pete lived in Colorado for seven years and Florida for three. Pete is a curious individual and is always looking to ask better questions. When not working, Pete is typically reading, listening to music, cooking, dancing or working on home projects.
Fun Fact: Pete has been within the borders of all 48 contiguous states.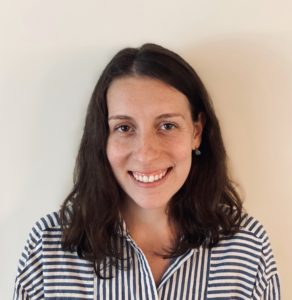 Kira Venturini, Strategic Partnerships Manager
Development & Communications Manager | Christ House
Kira is a writer and fundraiser. At her current job, she manages social media platforms, print and digital communications, event planning, donation processing & reporting, and donor engagement. Kira graduated from Emerson College with a degree in Nonprofit Management & Writing. Outside of work, she enjoys writing, reading, playing soccer, and cooking.