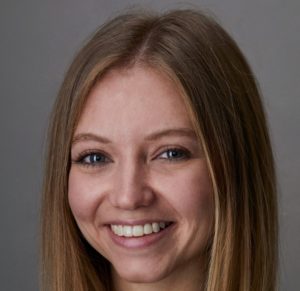 Hadley Ashford, Events and DEI Committee Volunteer
Project Specialist | PCORI
Hadley is a project management professional who has been working at nonprofits since graduating from UNC-Chapel Hill in 2018. Currently, she works in operations at a healthcare research funder. Hadley is originally from Raleigh, NC but now calls DC home. When she's not working, she loves to play recreational softball and attend concerts!
Fun Fact: Hadley can speak Spanish!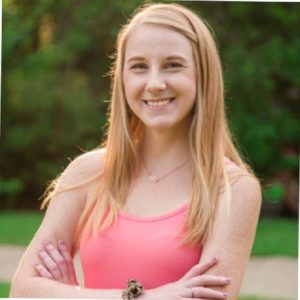 Katie Beaumont, Social Media Manager
Executive Assistant | Distilled Spirits Council of the US
Originally from Tallahassee, Florida, Katie graduated from Florida State University in 2017 with a bachelor's degree in International Affairs and Sociology and in 2018 with a master's degree in Applied American Politics and Policy. When she first moved to DC, she worked on Capitol Hill for 3 years before transitioning to the private sector. Katie is also a member of the Junior League of Washington, a mission-focused organization centered around promoting volunteerism, developing the potential of women, and improving the communities in which we live in. She enjoys reading, yoga, and trying new and popular restaurants in the DMV area.
Fun Fact: She's the oldest of 11.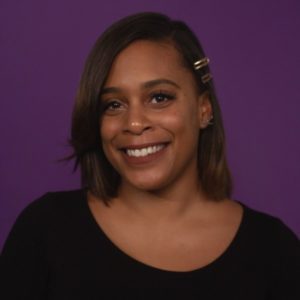 Nakera Dumas, Strategic Partnerships Manager
Senior Director of Membership | Association of Fundraising Professionals
Nakera is a certified project management data science and experienced membership professional with demonstrated success in leading strategy development for non-profit organizations, generating sound solutions to solve critical issues, efficiently managing projects using agile frameworks delivering immediate business value, and building and sustaining member relationships. Expertise includes but is not limited to project and program management, member recruitment and retention strategies, data analysis, stakeholder engagement, and digital and print marketing..
Fun Fact: She has an elevator phobia and has taken up to 50 flights of stairs.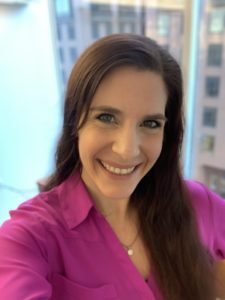 Danica Gonzalves, Mentorship Director
Advocacy Attorney | Paralyzed Veterans of America
Danica Gonzalves, Mentorship Director, works at Paralyzed Veterans of America as an Advocacy Attorney. She advocates for the rights of individuals with disabilities to have full and equal access and enjoyment in their daily lives. Prior to joining Paralyzed Veterans of America, Danica worked at The Veterans Consortium Pro Bono Program as an advocate for veterans, directing a program that aided veterans with mental health conditions and those who experienced military sexual trauma. Danica graduated from The George Washington University Law School and followed her passion in legal advocacy at nonprofits. Danica has traveled to over 30 countries, 49 states, and continues to find new and hidden spots in DC to explore.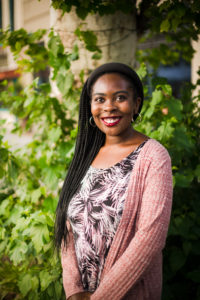 Janel Forsythe, Mentorship Program Assistant
Strategist | Upstream Strategies
Janel Forsythe was previously a member of the 2020-2021 mentorship cohort and is passionate about giving back to educational and career development causes in the DC area. Janel also has extensive experience in media relations and digital communications as a communications strategist for nonprofit organizations and progressive advocacy groups. Her previous roles include being a Social Media Editor at the Project On Government Oversight and the Digital Communications Manager for the National Academy of Social Insurance. Outside of work, Janel enjoys traveling, networking to meet new people, museums, panel discussions on current events, and spending time with family and friends.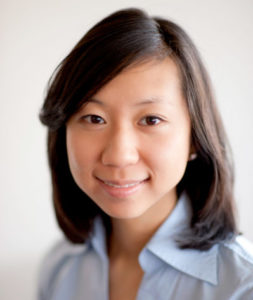 Diane Hsuing, DEI Committee Volunteer
Membership Engagement Manager | National Community Reinvestment Coalition
Diane Hsiung is a founding member of and serves on the YNPNdc DEI Committee. She has previously served YNPNdc as the Director of Volunteer Management and Engagement from 2019-2022, and as Inner Circles Coordinator from 2017-2019. She strives to connect and provide resources to others so they can flourish in their careers. Having been in DC for more than a decade, she continues to enjoy exploring the city's growing restaurant scene and amazing historical and cultural sites.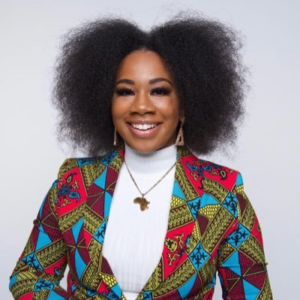 Chiquita Jackson, Membership Manager
Founder & CEO | CJE Consulting
Chiquita is the Founder & CEO of CJE Consulting and brings seven years of expertise with a passion for serving underrepresented communities through community empowerment, grassroots advocacy, professional development, career readiness support, and entrepreneurship resources.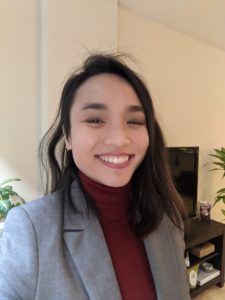 Amanda Liaw, External Relations Manager
Manager of Communications and Marketing | Catalogue for Philanthropy

Amanda Liaw has served on the YNPNdc DEI Committee and participated in the 2020-21 and, now, 2022-23 mentorship cohorts. At the Catalogue for Philanthropy, they amplify, learn from, and work to connect small nonprofits across the Greater Washington region with local community members looking to engage civically. From Singapore where she grew up, to Los Angeles where she studied film & television, to DC where she's now making a home, Amanda is passionate about building power through narrative change. They also find joy in writing, reading, and pole dancing.
Peter Tantisunthorn, Digital Marketing Manager
Marketing Consultant (Self employed)
Peter Tantisunthorn has been working in marketing and communications since 2005. DC-born, Pete lived in Colorado for seven years and Florida for three. Pete is a curious individual and is always looking to ask better questions. When not working, Pete is typically reading, listening to music, cooking, dancing or working on home projects.
Fun Fact: Pete has been within the borders of all 48 contiguous states.