Have you ever wanted to know more about how nonprofit leaders got to where they are? Maybe you're curious about how they wound up in charge, or how they found their calling around a specific mission? Or maybe you just want to know how leaders find time to have a family or social life in the midst of running an organization?
Join us to hear the stories of nonprofit leaders in our nation's capital with our new virtual speaker series, Everything You Ever Wanted to Know Speaker Series! The 'Everything Series' will connect nonprofit leaders working in and around the DMV with emerging professionals who are looking for guidance as they grow in their careers. Speakers will share their unique stories and learnings from their careers, answering questions that we're often too afraid to ask. Participants will come away from each speaker event with a greater awareness and broader understanding of leading in a nonprofit organization.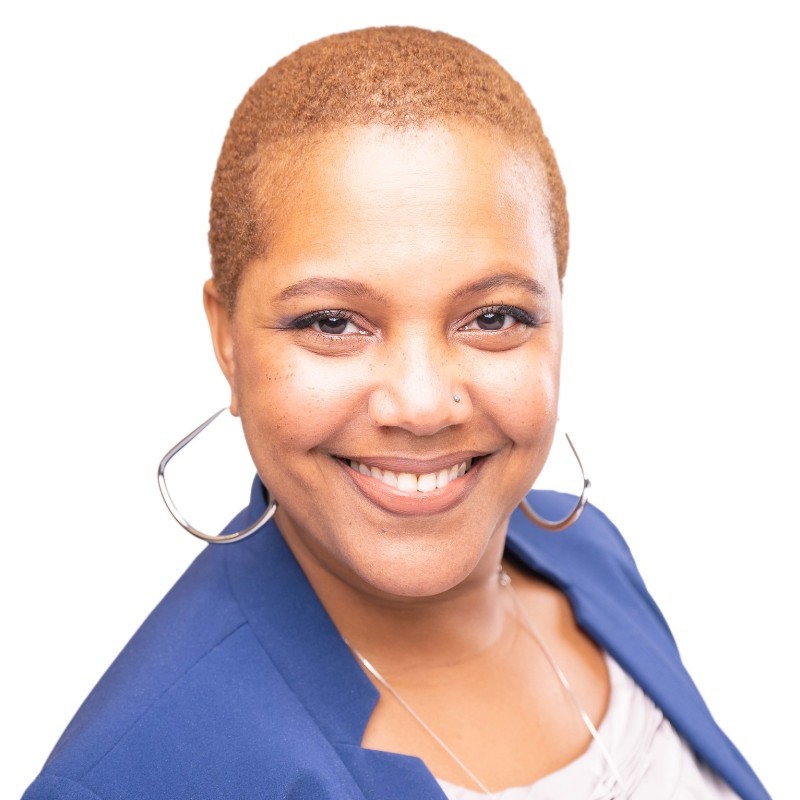 Everything you ever wanted to know about.... "How to Cultivate a Shared Vision for Building a Sense of Community"
with Alexis Thomason

March 30 | 7-8 p.m. | Virtual
Join us on March 30 to hear from Alexis Thomason as she discusses "How to Cultivate a Shared Vision for Building a Sense of Community." Alexis will share how she has built community-led programs to better serve communities, how to lead a department that is continuously growing and will discuss self care for employees in the nonprofit sector, as well as how she takes time for herself as a leader. And as a experienced mindfulness practitioner, she will lead a mindfulness exercise to kick off the event.

This will be an inspiring and exciting conversation, and we hope you will join us to learn more about leading in a nonprofit organization with a community-led approach! You can also ask questions of Alexis about her journey and how she become the leader she is today.
About the speaker:
Alexis Thomason is the Interim Deputy Chief, Family and Community Programs at Martha's Table. Prior to this role, she served as the Director of Education and Resident Engagement at A Wider Circle, bringing new partnerships and educational programming to the organization during her tenure.
As Principal of Storefront Academy, a PK-8th grade independent school in NY, where she served for five years, Ms. Thomason raised the bar for student achievement by creating a joyful and student-centered school culture with high expectations for students. She did this after serving as a Dean of Students and Director of Accountability and Family Support at various high-performing charter school networks in New York for 8 years-supporting students and families in having a positive connection between home and school. Alexis also served as an adjunct professor at Touro College and has facilitated training sessions for countless teachers and student teachers during her career. She is passionate about developing teacher's instructional capacity and engagement practices, and about growing distributed leadership across organizations.
A cornerstone of Alexis' leadership style is her focus on relationships. She prioritizes getting to know every student and every family, believing that every member of a child's ecological system is critical to the entire family's success. Before entering the fields of education and nonprofit leadership, Alexis held various positions in finance and fundraising. She graduated from The City of New York University at Baruch College with an undergraduate degree in Management and received her M.S. Ed in Educational Psychology from NYU, specializing in the psychology of parenthood. Alexis is a champion for children of all abilities and their families. She is also adept at strategically leading teams, cultivating a shared vision, and building a strong sense of community.
Last, but certainly not least, Alexis is an experienced mindfulness practitioner, enjoys the arts and cultural day outings with her 3 children, and loves reading a great book with a cup of Earl Gray tea!
Have a question for Alexis? Submit your questions by emailing info@ynpndc.org.