Today, we celebrate the International Day of Persons with Disabilities for 2021!
In 1992, the United Nations General Assembly proclaimed the observance of this day to increase understanding of disability issues and of the economic, political, and social disparities experienced by people with disabilities.
In efforts to support the rights and well-being of these individuals, we want to highlight three prominent nonprofit organizations in the Washington, DC area that aim to increase equity in housing, employment, public accommodations, and more for people with disabilities.
We recognize that although today is specifically allocated to uplift persons with disabilities, there are so many ways to support these individuals year-round. Take a few moments today to learn about these non-profit organizations, the people they serve, and how you can support them!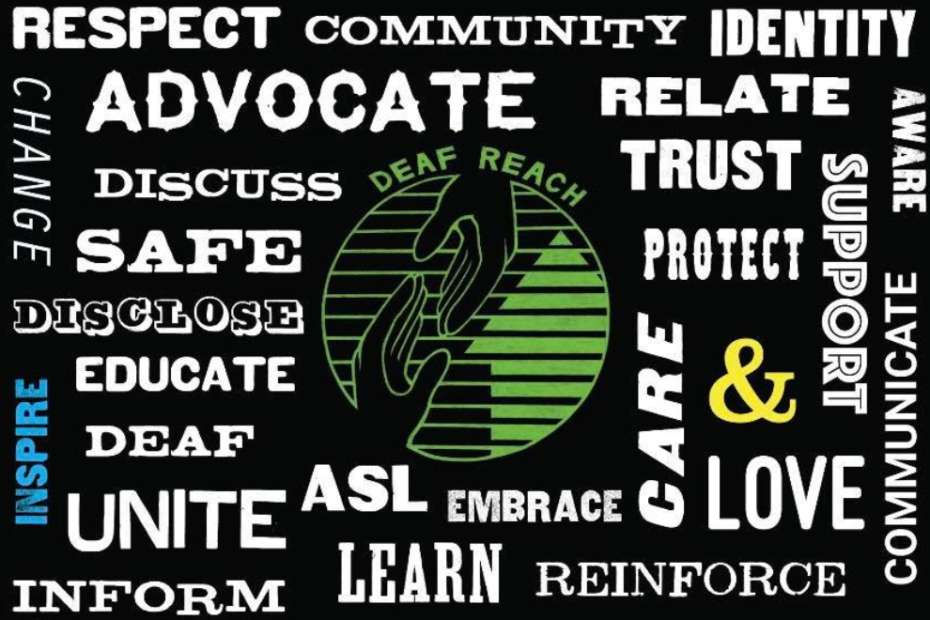 Deaf-REACH, Inc. is a nonprofit agency centered in Northeast Washington's Brookland community that is committed to maximizing the self-sufficiency of deaf and hard-of-hearing people who need special services. The program offers four key services to benefit individuals who are deaf or hard of hearing:
1. Community Support Program
Deaf Reach, Inc. offers various services including counseling, treatment management, budgeting, and housing placement for community members who are deaf or hard of hearing.
2. Interpreting
For businesses, Deaf Reach, Inc. also offers competitively-priced interpreting services to accommodate individuals who are deaf. They also offer internships and volunteer opportunities for new interpreters to build their skills.
3. Independent Living
The Deaf Reach, Inc. Independent Living Skills (ILS) Day Program offers pre-vocational and habilitation activities to people who are deaf and have developmental disabilities. Some activities include arts & crafts, museums, parks, and educational tours, library visits, and soft-skill development.
4. Residential Services
The organization also offers housing tailored to people who are deaf or hard of hearing with behavioral/health issues to help these individuals maximize self-sufficiency.
How Can I Help?
Deaf-REACH, Inc is currently hosting a GoFundMe campaign to raise $25,000 for a new agency van to aid in future programming, donation collection, and supply-run transportation needs. Def-Reach, Inc is also accepting donations for future organization operations. Learn more about Deaf-REACH, Inc and how you can support them here!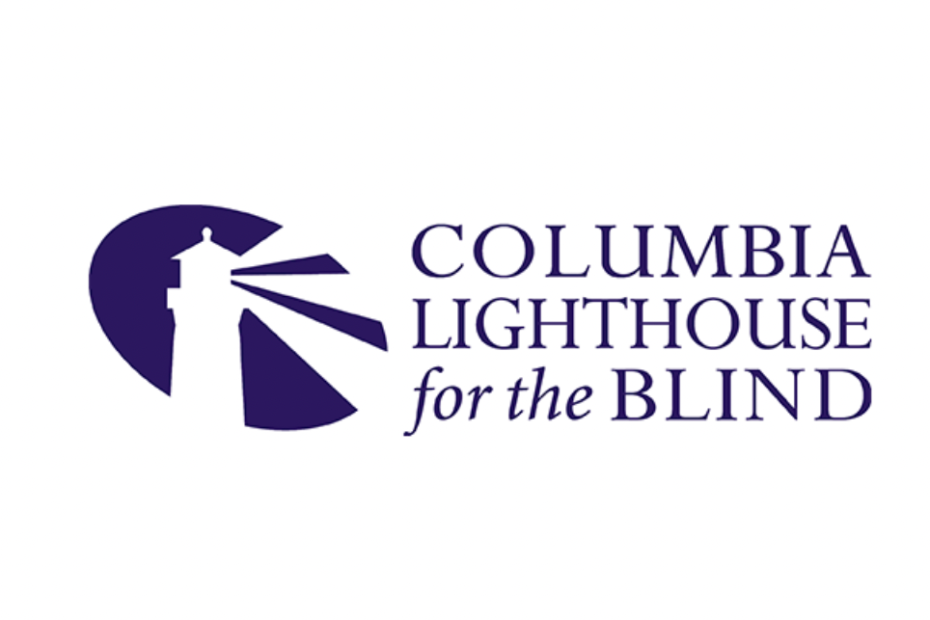 With 120 years of history, Columbia Lighthouse for the Blind (CLB) is a Washington, DC-based nonprofit that is experienced in helping people who are blind or visually impaired overcome the challenges of vision loss. The organization offers a vast range of support for people who are blind or visually impaired, including low vision care, rehabilitation, employment, government, and DeafBlind services:
CLB offers low vision evaluations in Maryland to assess ocular health and provide assistance for maximizing a person's vision.
Rehabilitation services include orientation and mobility training, independent living skill-building, and braille instruction. 
Their DeafBlind Program pairs individuals with trained Support Service Providers and offers assistive technology training, internships/mentorships, and educational services.
CLB's Employment Services Department aims to increase job readiness for clients who are blind or visually impaired. Training includes vocational and situational assessment, resume support, interview coaching, and travel training.
As a designated AbilityOne nonprofit agency, CLB offers Bridge to Work Training Programs. These programs target Section 508 accessibility and document conversion to increase employment opportunities for veterans and people who are blind.
CLB also creates inclusive programming for all ages! Children ages 6-12 can participate in games, arts and crafts, braille activities, and meet other children with visual disabilities at Camp Lighthouse. The organization also hosts teen groups and parent/caregiver support workshops for families in the Washington, DC area.
How Can I Help?
Columbia Lighthouse for the Blind is currently hosting a campaign to raise $20,000 for their 2022 programming. There are only a couple of days left for this initiative, so learn more about how you can support them here!
3. Quality Trust for

 Individuals with Disabilities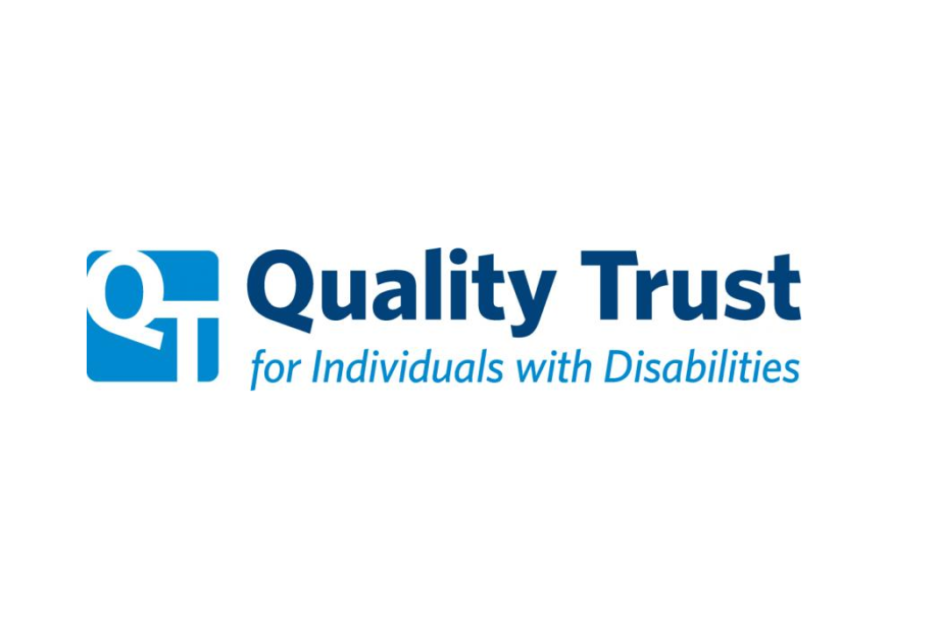 Quality Trust is a nonprofit advocacy organization that works to improve the lives of children and adults with disabilities living in DC and beyond. The organization is also recognized for creating Family Ties of DC, the first peer parent-to-parent support network in DC for parents of children who have disabilities. 
Quality Trust offers many services to help people with developmental disabilities through advocacy, legal support, monitoring, and consultation.
1. Advocacy
Quality Trust pairs professional advocates known as Quality Service Navigators with individuals with developmental disabilities. Service Navigators work closely with the family, government agencies, and other stakeholders to ensure that the individual's needs are being met. Quality Trust also works with the DC Mayor's Office of Latino Affairs to provide advocacy for bilingual people with developmental disabilities across the region.
The Jenny Hatch Justice Project serves to help people with developmental disabilities terminate adult guardianship or explore alternative support agreements. Some alternatives include Supported Decision-Making, Powers of Attorney, and Advance Directives.
3. Monitoring
Quality Trust is an independent monitoring organization that keeps up with the quality of life for people with developmental disabilities in the DC area. The program ranges from individual and long-term care monitoring to real-time tracking and follow-up on Serious Reportable Incidents (SRI).
4. Consultation
The organization's Personal Support Facilitators (PSF) help persons with developmental disabilities and their families plan their future. Through individual consultation, individuals with developmental disabilities can develop strategies to expand education outcomes and social roles and transition from school to work. Family Education and Training explores adult decision-making, alternatives to guardianship, and DDA and RSA eligibility in the DMV area. 
How Can I Help?
Quality Trust welcomes volunteers from diverse backgrounds to aid in the organization's initiatives in areas of digital media, community outreach, in-home support, and more. Learn more about their volunteer opportunities here.
Quality Trust also accepts donations, so the organization can continue to create programming that will uplift children and adults with developmental disabilities.
This list is only the beginning of DC-based nonprofit organizations that are supporting the needs of people with disabilities. YNPNdc encourages you to celebrate the International Day of Persons with Disabilities by supporting these local organizations and sharing this blog post and other resources to mobilize support for this community!