Happy holidays YNPNdc members and friends!
The holidays can be a time of great joy and celebration! However, they can also be a time of challenge for many, as some parents are unable to provide toys for their kids and others can't afford to have a holiday meal for their family.
Today we're highlighting nonprofits here in the DC area that have specially focused efforts for the holiday season. As you're doing your holidays shopping and during this season of giving, consider getting involved in one of the many nonprofits here in our area, either via your time or your financial resources.

1.       Food and Friends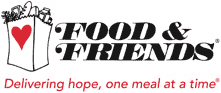 This organization works to improve the lives and health of people with a variety of serious illnesses that limit their ability to provide nourishment for themselves. They do this by: 
     

Preparing and delivering specialized meals and groceries that are designed to meet the medical and dietary needs of each of our clients

     

Providing nutritional counseling and wellness education that enhances our clients' quality of life

     

Creating a strong sense of community for both our clients and volunteers that reduces the social isolation that often comes with serious illnesses and provides meaningful opportunities for neighbors to help neighbors in need.
How can I help?
Sign up for one of their volunteer opportunities throughout the weeks of December 18th – January 8th or donate to their efforts.
     

A Wider Circle

This organization works to end poverty by integrating on-the-ground services for the creation of stable homes, workforce development, and neighborhood revitalization. They do this via their different programs including:
     

Essential Support – A Wider Circle's largest program. This program provides beds, dressers, tables, chairs, dishes, pots, pans, and other large and small home goods to families transitioning out of shelters, escaping domestic violence, or otherwise living without their basic need items.

     

Workforce Development Program – offers employment assistance to all who request it, including resume writing, cover letter writing, interview skills and practice, job search assistance, assistance with online job applications, and job search and career counseling. They also have a showroom of professional attire and accessories available to those in need.

     

Neighborhood Partnerships Program works to end poverty from within low-income neighborhoods. The program utilizes a collaborative model that focuses on the following areas: employment, housing, access/supportive services, financial management, health & wellness, education & mentoring, safety & security, and community building.
How can I help?
Partner with their Good Karma Holiday Program to sponsor a family via their site here.
       Ronald McDonald House Charities DC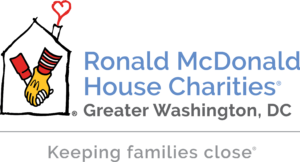 This organization eases the hardship of children's illness on families through programs that directly improve the health and wellbeing of children. Their programs keep families with sick children together and close to the medical care their child needs at leading local hospitals, focusing on family-centered care, ensuring families are fully supported and actively involved in their children's care.
How can I help?
Consider purchasing an ornament or greeting cards via their online store, with all proceeds going to support their programs. Alternatively, consider giving an item on their wish list, volunteering to provide a meal or help with activities, or donating to support their programs.
These are just a few of the dozens of nonprofit organizations here in our DC area that are working extra hard this holiday season to create a joyous season for those they work with and support. YNPNdc encourages you to share this blog post with others you know locally and to consider what causes you can support this holiday season and to get involved!